Best Payment Gateway Software - Benefits And Features Of Online Payment Gateway by ULIS Fintech
Best Payment Gateway Software - Benefits And Features Of Online Payment Gateway by ULIS Fintech
Apr 12, 2021 - 8 MINS READ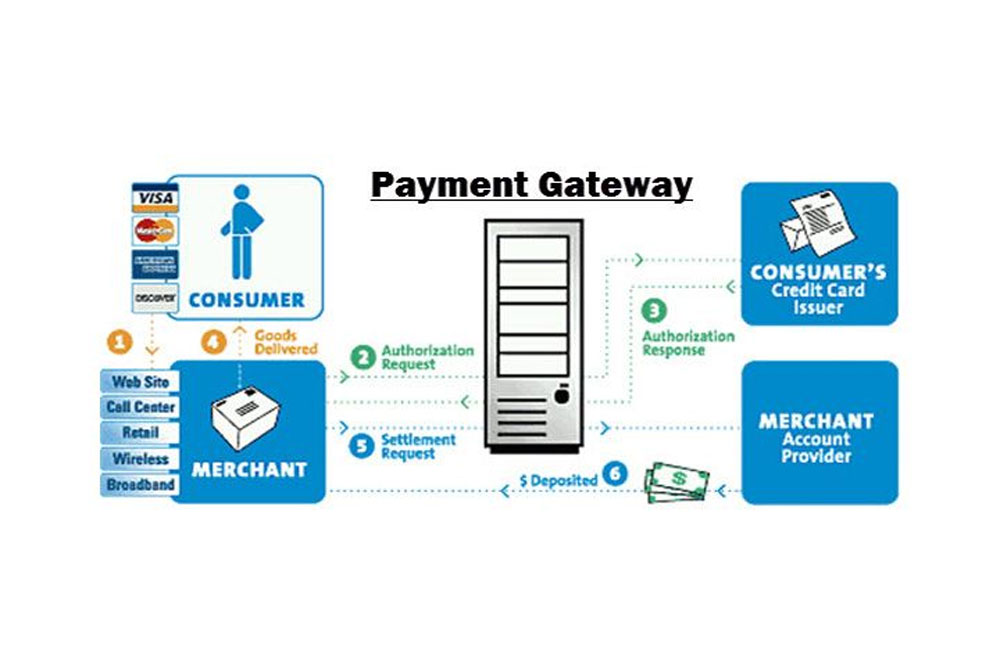 Everything you need to know about Payment Gateway
A payment gateway facilitates a payment transaction by the transfer of information between a payment portal (such as a website, mobile phone or interactive voice response service) and the front-end processor or an acquiring bank.
The main role of an online Payment Gateway is to approve the transaction process between merchant and customer. It plays a vital role in the online transaction process and authorizes transactions between merchants and customers.
It helps the e-commerce platform aggravate its existence with ease of payments to offer to its customers. Besides, it also leads to the e-commerce platform gaining rapport for leading to not only quick and secure payments but also convenience and success with the same every time.
A payment gateway service can be provided by banks directly or a payment service provider authorized by a bank.
When setting up a payment gateway on your own eCommerce site, you will need to make several decisions. Two of the most important revolve around the type of merchant account you choose and ensuring that your customers' payments are secure. We will discuss these in more detail below.
Issuer – Financial Institution that issues cards (Visa/MasterCard) to customers:-Manages cardholder participation and activation in Verified by Visa, or SecureCode by MasterCard; validates cardholder at the time of each online purchase; provides digitally signed response to the merchant for each authenticated transaction. Issuers also have responsibility for the authentication of their cardholders.
Cardholder – The account holder of the debit or credit card. :-Uses the card to pay for purchases over the internet or other PoS. The cardholder activates the card once for 2-factor authentication like 3-D secure, Verified by Visa or SecureCode by MasterCard.
Acquirer – The Financial institution (banking accounts, pay faces) that contracts with merchants for acceptance of debit and credit payment cards. : Registers merchants for card networks (Visa and MasterCard) and ensures that merchants originating online transactions are operating under a merchant agreement with the acquirer under the rules and technical requirements for the card network program.
Merchant – Offers merchandise, software or service at a website, mobile app or so, and accepts payments from a cardholder who makes purchases over the internet:-Operates software to support a 3-D secure program like Verified by Visa and SecureCode by MasterCard. This software is referred to as Merchant Plug-In (MPI). The Merchant might develop their own solution or obtain a system from 3rd party payment facilitators like to accept payments from its customers.
Card Networks – Card infrastructure providers like Visa and MasterCard: Verifies issuer's authentication results. Routes authorization requests to issuers and sends responses to acquirers for return to merchants.
As said, this is a traditional structure of a payment gateway. Different parties having their own set of rules and regulations to oversee that every transaction undergoes securely and conveniently, in seconds.
Can a multi-currency payment gateway help with cross-border sales?
A multi-currency payment gateway enables you to accept payments in various currencies. Payment gateways enable you to process international payments and accept online payments from customers across the globe.
Multi-currency processing occurs when your business can accept card payments from customers in foreign currencies. If your business charges customers in more than one currency (for example in dollar, pounds and euros) you are processing multi-currency payments.
International gateway services can help your business offer multiple currency options so international customers can pay in their currency of choice. Many multi-currency payment gateways offer dynamic currency conversion as well as simplified international payment authorizations and settlement.
All this information on payment gateways may be overwhelming. We know that finding the right online payment partner is a key decision for your business, which is why we have designed our unified payment gateway platform with a focus on customer experience. By leveraging a payment solution built for today's demanding consumers, you will be able to deliver enhanced online experiences and frictionless customer journeys that your customers will love.
Want to find out how we can help you maximise your revenue with our customizable payment solutions? Talk to our payment experts and start accepting online payments today.