Buy Now Pay Later - A New Credit System
Buy Now Pay Later - A New Credit System
Feb 01, 2022 - 6 MINS READ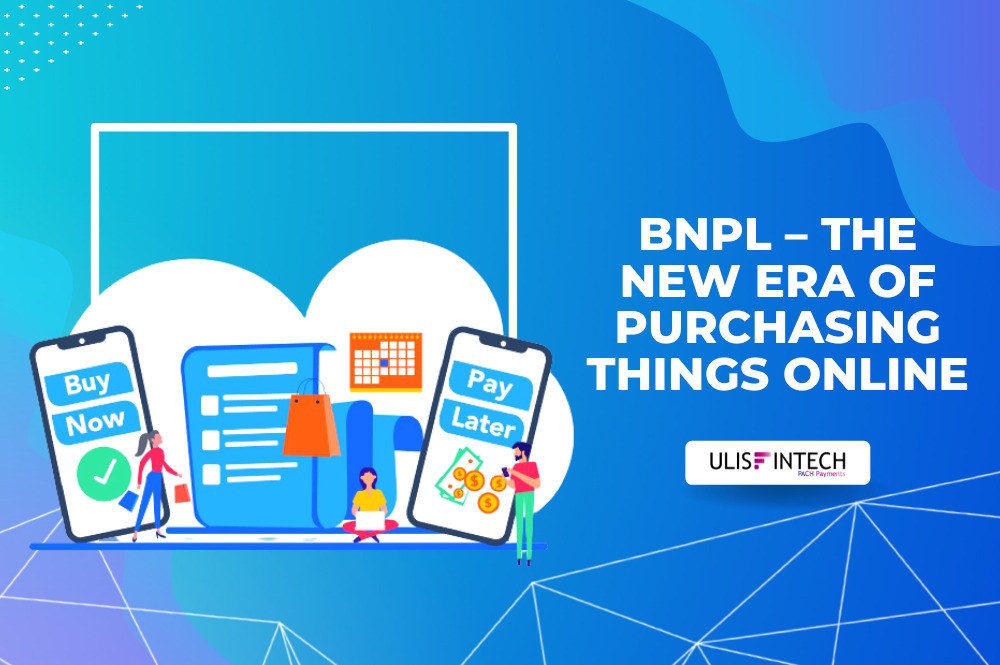 BNPL – the new era of purchasing things online
Buy now pay later – a new credit system is disrupting how the credit systems used to work earlier. This micro-credit model is changing the face of online payment and will forever change up the online shopping model. According to the report from the Allied market research, globally the BNPL system is expected to reach $4 trillion by the end of 2030. Also, this payment system will capture a share of up to 9% in the e-commerce market from 3%. The demand for BNPL systems in India is rising for approx 2-3 years and will continue to grow even stronger. It's believed that a time will come when buy now pay later will replace the whole credit cards system.
BNPL emerges as the most convenient and sought-after payment method which is beneficial in decreasing the financial burden by offering no-cost EMIs. From a survey, it's found that BNPL will grow by 65.5% in India and forms up to $11,570.7 million by 2021. The adoption of this payment system will be resulting in the increase of CAGR at 24.2% from the year 2021 to 2028. BNPL also assists in decreasing the shopper's purchase hesitation and boosting up the conversion rate and average order value for the merchants.
For everyone, buy now pay later will keep rising and offering its features. Do you know, what are the features of BNPL that attract the merchants and shoppers towards it? If not, then let's learn it from the blog underlined below. Keep reading this blog till the end to find more about this payment system.
Features of buy now pay later
It's interest-free
Many features use or try to use BNPL for the first time because of this feature only. Buy now pay later being interest-free, unlike the credit cards system. Buy now pay later is not only interest-free for essential purchases but also aspirational purchases too. Now you don't need to worry about the interest fee charged and can balance your budget after purchasing your desired thing smoothly.
Instant processing
BNPL system provides instant processing features. It means that you don't need to wait long for getting your thing approved. In this system, credits are approved on a real-time basis and there are very fewer chances of rejection unlike credit cards and personal loans.
Flexibility
With BNPL, you can flexibly pay to your merchant irrespective of what good you are buying. There is increased flexibility not only in the payment mode but in terms of payment as well. Hence it's beneficial for those customers who are now making the purchases instead of shelving it to the credit crunch or lack of credit cards.
Transparency
Credit cards may come with some hidden fees. But the BNPL system is very transparent as you know the fees including the upfront cost. Hence, you can know everything before to make sure that your purchases are carried out well without any other hidden cost.
Accessibility
There are many customer segments such as self-employed and informal workforce who lack access to the credit system. Many formal credit lending agencies don't prefer them because of their credit score or underwriting issue. But this is only valid with credit cards, as BNPL is available for everyone irrespective of the customer segment.
Increased purchasing power
BNPL allows users to shop highly during festival time. Being interest-free and accessible for everyone, BNPL increases the overall purchasing power. As per reports, it's found that with buy now pay later 48% of the customers does the shopping which is double of that credit card usage. Also buy now pay later proved to be handy during the emergency or unexpected purchase. You can also purchase high-quality goods, appliances, and gadgets too with buy now pay later.
These are some features of buy now pay later. Many customers and merchants across the world have already started using this system. If you also want to come to the new trend and imagination of credit cards, then you should try the BNPL system once. This payment system is very similar to credit cards and offers a somewhat similar service but in a better manner. So, adopt this wonderful payment system in your e-commerce today.