FinTech-What is this technology?
FinTech-What is this technology?
Dec 20, 2021 - 5 MINS READ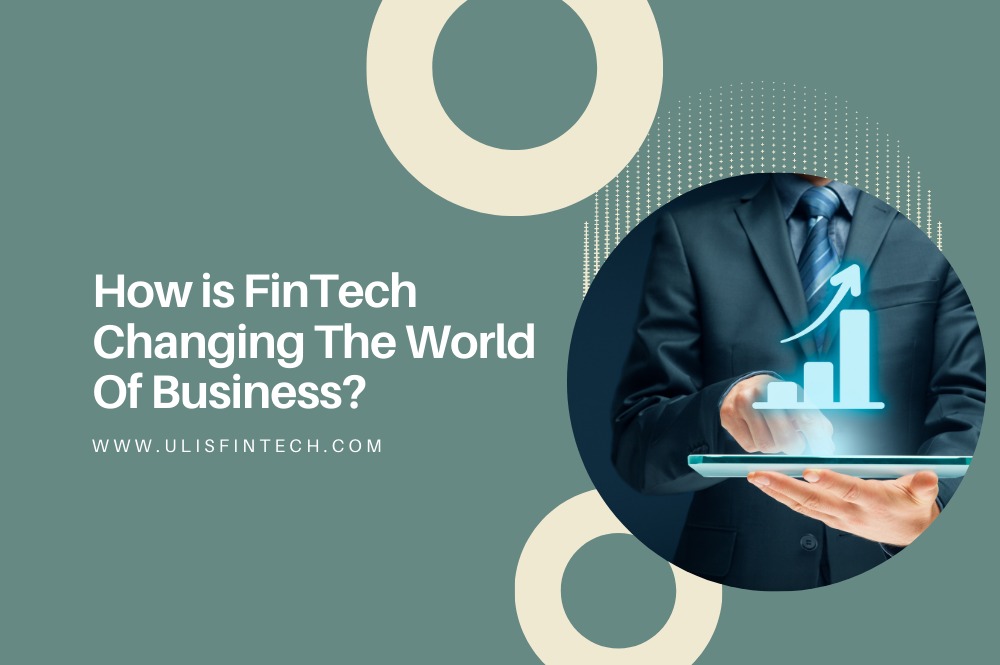 How is FinTech Changing The World Of Business?
Innovations and the latest trends in technology have made the developmental process much simpler and effective. The automation trends are spreading widely all across the world and creating a new domain of effective consumer experience. Workflows have become seamless with mobile and web apps. Technology has changed the vision of millions of people to look towards innovation and helping businesses grow more. And one technology that has created a breakthrough in the business world is FinTech. Let's learn about this in detail.
FinTech: What is this technology?
FinTech is the common and short name of Financial Technology. The main function of FinTech is to describe the advancement of new technology, improving and automating it to be the extent to aid better financial support to the customers and businesses. To sum up, FinTech is nothing but a combination of Finance and Technology.
Although, FinTech is the recent trend it is spreading its reach among the big businesses. The cutting-edge technologies of FinTech are in high demand by multimillionaire companies. Global companies are considering it a great option to move ahead and the growth of FinTech services is expected to increase further.
Here are some of the striking features of FinTech app development
Data Analytics
Data Analysis is the best way to get through precise decisions regarding finance. The job of FinTech services is to keep a keen eye on data, analyze it, and create a report that gives a thorough overview of the finances. It allows the user to check the summaries of financial activities and get through with proper report management. It provides users with virtual data and helps them understand financial statistics better. It helps the user to focus on the development of the business.
API Integration
A user deals with multiple financial aspects when dealing with customers. And thus, FinTech must provide effective and diversified solutions to deal with these multiple aspects. It allows the user to carry out different tasks by integrating API into the FinTech app. Further, it proves beneficial for you if you are looking for ways to scale your apps in the future. You can use already incorporated APIs to build new functionalities without losing your energy in re-writing the codes.
Ease of Automation
FinTech services allow you to automate your annual tasks and ease your entire work. It allows you to take quick and apt decisions for your money and investments. It allows you to transfer, invest, and withdraw the money to the account. Along with automation comes Artificial Intelligence that allows you to add more functionalities to the system. It will notify the financial professionals regarding user requirements. It is not only time-saving but also effortless and seamless to work with.
Customization
Everyone has their way of working and wants things to stay the same, especially if it comes to working. Artificial Intelligence in FinTech services comes with remarkable customization capabilities. It analyses your spending behavior and gives you suggestions accordingly to give out the best results. It increases the engagement of the user with the FinTech companies and helps them come with more productive options. Further, it helps take the right decision regarding their investment services. And thus instill trust in your customer and increase your credibility.
Cost-effective
Traditional banking and transaction process involves high fees. FinTech companies offer their customers an excellent advantage of low fees. A large business can save money by not investing in advertisements instead these businesses can invest their fund in developing the app to meet user requirements. Users get fed up with all the ads continuously appearing in the app. FinTech service providers help you develop an application that prevents the appearance of advertisements and aid users with a seamless and cost-effective solution. Besides, it is affordable for the developers to build making it a great choice to go for!
Artificial Intelligence
Today's digital age demands more ease while functioning. And data collection remains the most crucial aspect to take the development to the next level. Companies are preferring FinTech applications incorporated with AI. AI and Machine Learning are the bat combination that can provide thoughtful knowledge about users. And this entire process helps developers to deliver more effective solutions to the customers. AI can be used to understand the behavioral spending of users and help FinTech companies to improvise accordingly.
All this sums up great features and effective usage. FinTech service providers are looking for businesses that need such effective and convenient services. FinTech services are helping huge businesses to get on track and valid use of traditional services which often come with a lot of wastage of expenses. Integrating with a trusted FinTech company can do the best job for you. If you are looking for a company that can provide you with great FinTech services and productive technology, then ULIS FinTech is your one-stop destination. With a huge group of experts, you can make your business a great success and new domains of development.