Is Buy Now Pay Later A New And Innovative Way To Change The Market?
Is Buy Now Pay Later A New And Innovative Way To Change The Market?
Jan 11, 2021 - 10 MINS READ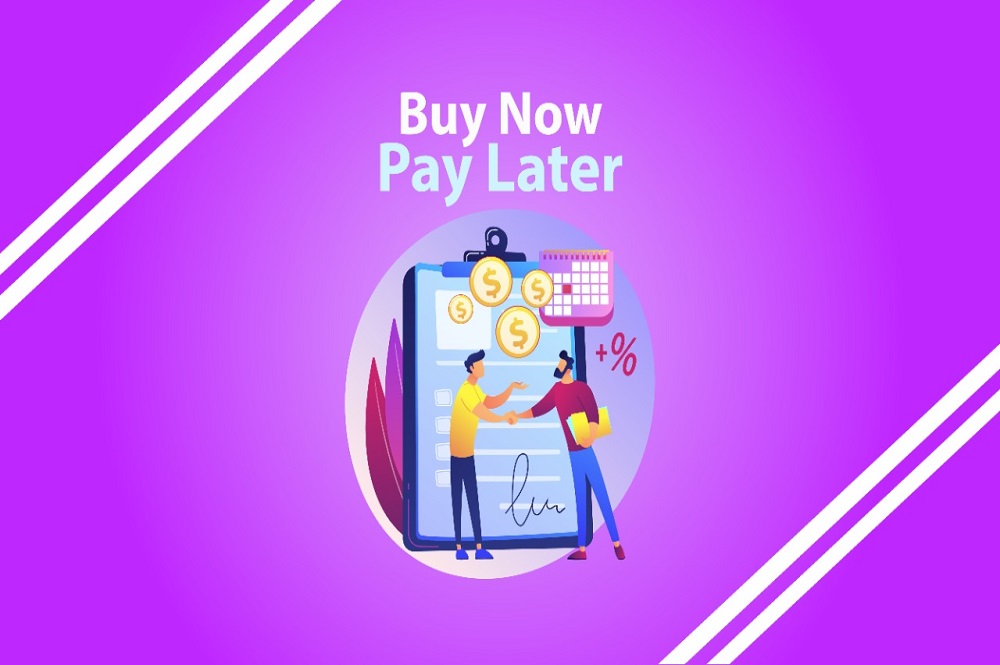 The world is drastically changing with each day and newer and innovative methods are coming to light each day that can help in increasing the friendly experience of the customers. Such a method that has been catching the eye of customers, as well as merchants all across the globe, is the Buy Now Pay Later method. This method involves the purchasing of different products and taking them with themselves but paying for those products over a specific time later or before a specified date.
Nowadays, the Buy Now Pay Later method is present everywhere be it in the case of online shopping websites through different methods like EMIs, or different merchant store owners that offer BNPL services to establish a more comfortable and convenient approach with its customers.
In this article, we will dig deeper into what buy now pay later is, how it works, and how it can benefit you as a merchant or customer.
The Buy Now Pay Later system proves as an excellent alternative to credit cards. People who often use credit cards in their daily lives to make purchases that they will not be able to afford otherwise, them switching to the Buy Now Pay Later method can be a beneficial option because this method does not force the user to pay high amounts of interests, unlike the credit cards.
Reasons For Merchants To Establish BNPL Method
In today's time, every business owner and merchant tries to find a way with which they can increase the reach of their business and take it to newer heights. All merchants should try to adopt methods which they feel could make the customers feel more attracted towards their products. They should try to adopt more user-friendly methods that would bring more people to engage with their business products. Such a method is Buy Now Pay Later, which helps in taking the relationship of the merchant and the customer to the next step. The BNPL method is completely digital and does not require any paperwork. Any merchant can set up the BNPL service on their website by integrating it on your websites. Nowadays, many payment gateways also give the Buy Now Pay Later services. Once you set up the BNPL service on your websites and activated the pay later payment options, the customers can choose to pay you in installments.
Advantages Of Using The BNPL Method
1. Low-Interest Rates
Whenever you use your credit card to make a purchase, you also invite huge amounts of interest over your head which you would have to clear at a later date. Everyone is aware that the interest rates put on by credit cards are massive and can go as high as forty-eight percent. But, when the BNPL servicing method is concerned, the companies charge around only zero to twenty-four percent interest rate on its users, and this is a significant drop when compared to credit card interest rates.
2. Increase In Number Of Sales For Merchants
Often this case is observed that many numbers of people want to make a purchase and they are ready to do so, but they are not financially stable enough to make the call. With the buy now, pay later method of payments, you can attract more customers to your business as they would be inclined to purchase products because they would have gotten the means to do so.
3. Builds Trust
By using the BNPL method you can gain the trust of your customers as people can now make purchases with fewer commitments up-front, which would help to enhance the experience of the customers and help in the growth of the merchant-customer relationship. This in turn would bring you more sales as the people who start liking you, would come back for more products.
4. Instant Approval
People can instantly avail of the Buy Now Pay Later services from anywhere in the country. Unlike credit cards, which would require weeks to process with a dozen other formalities, the BNPL service can be availed by users with just the completion of the digital KYC. After that, a person can instantly get approved and begin with their transactions.
Conclusion
The coming generation is all becoming responsible adults and is acquiring their own status of purchasing. The next generations are known for their flexible approaches and decisions. They are becoming aware of the potential dangers of the promises that are made by traditional credit card companies and are becoming aware of the real situation. More and more people are inclining towards better methods like the Buy Now Pay Later options for making their payment transactions because of the benefits being provided to them. The Buy Now Pay Later service has been proven beneficial to both the customers and the merchants simultaneously, and it seems to be future proof for the coming years.