Latest Trends in E-commerce Buy Now Pay Later
Latest Trends in E-commerce Buy Now Pay Later
Jan 20, 2022 - 4 MINS READ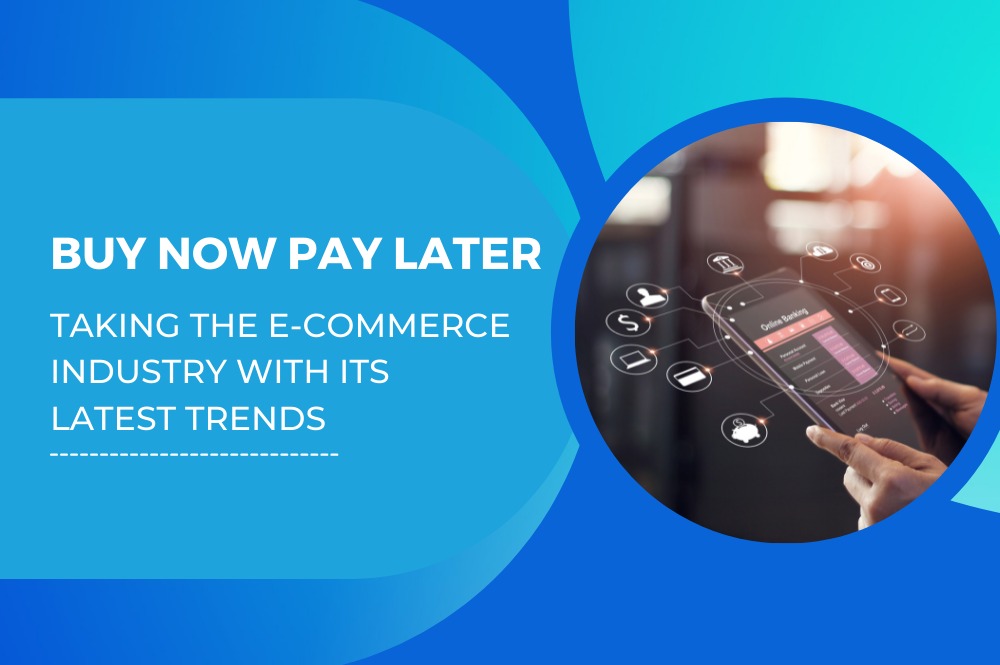 Buy Now Pay Later – taking the e-commerce industry with its latest trends
In this modern world, buy now pay later is nothing but an enticing dream come true for many shopaholics. Through this system, shoppers can enjoy buying their favourite item and paying for it later. Hence, it's not important to fork over the cash during the purchase period. BNPL as the name suggests holds the capability of increasing e-commerce sales and shaking up the e-commerce industry. But as many individuals are thinking why use the "buy now pay later" system when they are already having credit cards that allow them to pay later or in instalments? The BNPL system also holds some similarities with the credit card buying and paying system. But in terms of benefits and perks, this system emerges highly in this e-commerce world.
As per reports, the value of ordering the things has been increased by 33% with the buy now pay later system. The concept of this buy now pay later system is very innovative very similar to credit cards. At the time of purchase, when you need to do the transaction instead of paying cash or online, you can purchase that thing in instalment with BNPL. Especially, when the holiday season begins, most individuals buy their things with the buy now pay later system. Through the data, it's found that 70% of the individuals have utilized the BNPL system to purchase their desired products. With BNPL e-commerce industry can be able to enjoy various benefits and perks. Some of them are discussed in the blog
Simplified sign up process
To start using BNPL, individuals need not follow much financial verification like a credit card. It follows a simple signing-up process through which one can start using this system. That's the reason why many younger individuals or customers can easily start their BNPL systems. Customers from across the world can also make e-commerce payments by using any e-commerce platform. With the rise in popularity of buy now pay later and fall of credit cards. This particular system has a payment option in almost every e-commerce platform.
Enhanced financial convenience
With the buy now pay later payment system; customers can avoid the upfront cost of the products. And all the appreciation for this convenience goes to the deferred nature of the payments. This payment nature allows the customers to have better investment in finance by minimizing the upfront cost affiliated to the product ordered. With this financial convenience, more of the merchants are getting increased transactions through the buy now pay later system. Through this convenient payment structure, younger customers feel less debt pressure and shift away from the compounding payments.
Accurate forecasting
As BNPL is expanding highly amongst e-commerce merchants, they can be able to forecast their revenue and streamline the payment stream over a longer period. This revenue scale has been improved further which allows the merchants to provide better deals to their customers with the data collected. The BNPL payment system has also made ideal customers acquisition and expansion. Hence, customers can be able to feel more attracted towards the brand as they offer a simple payment trend.
Improved brand trust
BNPL payment system is convenient, trustworthy, and simple that's why customers will be engaging with the brand more often. Hence it helps in improving the overall brand trust amongst the customers. E-commerce businesses can be able to gain more loyalty towards their brands and help in improving customer transactions.
Agile product model
Buy now pay later is not like a credit card system that takes huge interest from the customers. Instead, this payment system is being designed to offer convenient payment options to their customers. It's an interest-free payment system that allows the customers to purchase even big things without any interest and conveniently. That's why this payment system is improving customer engagement in this financial situation where customers are discovering ways of minimizing the front load expenses.
These are some of the perks the e-commerce industry will enjoy by using the trendy BNPL payment system instead of credit cards. This payment system is responsible for changing the e-commerce industry at a larger pace.