Modern Payments Trends Used Over Traditional Exchange
Modern Payments Trends Used Over Traditional Exchange
Jan 18, 2022 - 15 MINS READ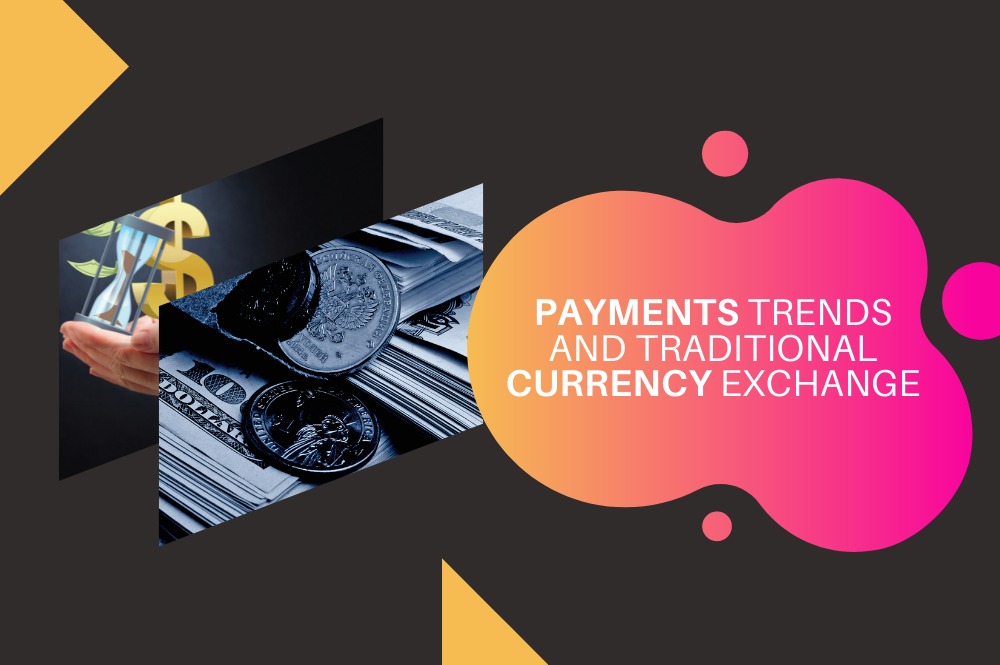 Payments Trends and Traditional Currency Exchange
With the increase in the technology of the world, the different sectors in society are advancing more towards digitalization with each passing day. The same is the case for the financial service sectors as they are changing into a fully digitalized sector. The payment systems in today's time have seen a substantial amount of growth when compared to the earlier times, where people used to perform barter systems in the name of currency exchanges. But at present, people have gone from using cash as their currency exchange medium to going fully digital in the case of payments. Nowadays, there are many numbers of services available for people to make payments such as through the use of open banking, e-wallets, mobile payments, prepaid cards, distributed ledgers, et cetera. We at ULIS FinTech Corporation are capable of providing you with all these services and more, along with many other benefits.
For the payments industry, the year 2020 has proven to have a revolutionizing effect on the landscape of the payments sector as due to the Covid-19 pandemic, contact payments had become almost impossible. In such a situation, the need for contactless payments has become a necessity to have a safe and secure method of payment. All payment methods have evolved to provide people with their needs and desires. With the implementation of social distancing, the rules for contactless payments had to be imposed to avoid the spread of the virus, and thus, customers of different ages became aware of the digital means of contactless payment channels. In this situation, the digital services provided by ULIS FinTech have come in handy at the most crucial time.
How Payment Trends Have Changed
According to a study that was released in December 2020, around fifty-four percent of the customers have stated that they use digital banking methods more at present, as compared to last year, and the major reason for it is the pandemic. As people have become less patient in today's world, the need for payment trends that could tend to the urgency of people became important and ULIS FinTech has successfully delivered its services in such situations of urgency.
The past year has given a boost to many new digital payment trends and both the merchants and customers have evolved to adapting these new methods of payments that have become the need of urgent matters in today's time. The trend of contactless payments has drastically increased over the years, and it has accelerated even more during the time of the pandemic, and the same is expected to take place during the coming years. This is so because each day, a greater number of businessmen are adopting this method of contactless payments since customers have also started preferring the use of online payment methods. It is found that around two-thirds of the customers preferred to switch to those businesses that have the option of contactless payments. In such a time, fintech solutions have become extremely necessary and people are considering it the need of the hour.
ULIS FinTech offers you many fintech solutions for all your needs and it pays extra emphasis to omnichannel strategies so that the customers can be provided with a seamless and user-friendly experience that helps them to shop, pay, and review their products purchased by them in their way.
The Payment Trends In 2021
1. Buy Now Pay Later
There happens to be this situation many times when a customer wants to buy something, they possess the physical and mental capacity to do so, but the lack financially, which results in the businessman losing a customer. But since 2019, the users have started to engage more in digitally preferred payment systems. This gave birth to new trends. The Buy Now Pay Later services began imposing within business companies when the finances became especially tight in 2020. It allowed the customers to purchase the products they wanted and enabled them to pay for that product over time or at a later date. The BNPL services provided by ULIS FinTech have helped businessmen in attending to their customers and giving them efficient means of purchasing goods, which is beneficial for both the customer and the merchant. This has taken place as customers also want services that can reduce transaction costs and provide frictionless payment methods, and ULIS FinTech can assist in providing such services to all its customers.
2. Digital Payment Methods
According to reports, it has been found that the Covid-19 virus can survive on cash such as notes for up to twenty-eight days. Thus, it had become important to find other solutions of payments and bend more towards the digital payment methods to avoid contact for stopping the spread of the virus. Thus, methods like tap-to-pay, usage of digital or electronic wallets, payment gateways, et cetera came to be widely used by the common people as the means for making payments. As they are gaining more and more popularity as the most preferred method of payment among users, more businessmen are finding ways to implement such methods in their systems, and the digital banking services of ULIS FinTech can help them with all their needs.
3. P2P Payment Methods
Peer-to-peer (P2P) payment systems or apps, like PayPal, Venmo, et cetera, enable the users to transfer money from a linked bank card or account by just their mobile phone. This ensures the smooth functioning of splitting up bills with your friends and family without getting into any hassle. This method gained popularity after the financial crisis of 2008 and increased during the 2020 pandemic. It aims at providing easy, efficient, and quick ways of splitting bills and sending money among peers and it has transformed into a big platform that functions almost like that of a bank.
Conclusion
There has been a drastic change in today's time when compared to the traditional currency exchange methods, due to the convenience, flexibility, and comfort that is being provided by the modern-day methods of payments. The world has reached the stage where it is engulfed by fintech solutions, and it is speculated to remain the same in the future.
To know more about the different kinds of digital payment methods and how you can implement them for your business, you can visit us at www.ulisfintech.com where you would get an overview about different kinds of services such as E-wallets, Digital Onboarding, Cash-back Managements, Mobile money Wallets, et cetera. You can also reach us through care@ulisfintech.com where all your finance technology-related queries would be attended to, and you would get the solutions to all your problems.