What Add-Ons Can Improve Your Current Payment Gateway Module?
What Add-Ons Can Improve Your Current Payment Gateway Module?
Oct 13, 2021 - 10 MINS READ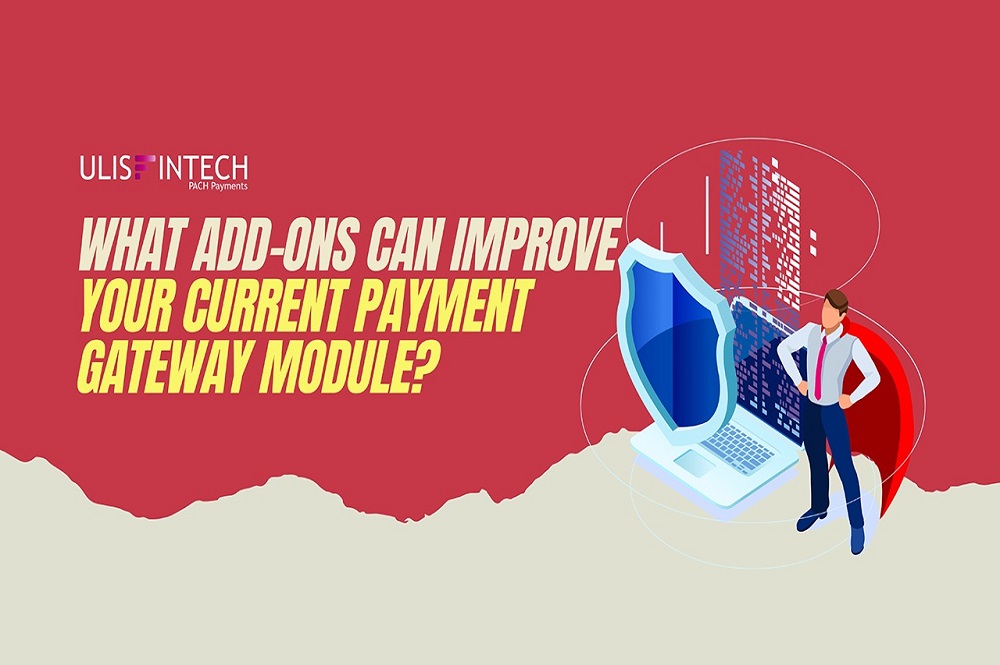 As the evolution of the digital commerce landscape has developed far more than any sector, the increase in payment gateways has been seen drastically over the past few years. With the ongoing development phase of the world with the introduction of new and digital methods, today's technology has taken a new leap in providing facilities to the people that have increased their convenience and flexibility to another level. Since the e-commerce sector has seen new changes over the last decade, it has become child's play to set up new and advanced methods of payment that can be easily accessible with a few clicks on your devices, such as your laptops or mobile phone.
The new technology that has brought easy payment experiences and satisfaction to people is called a payment gateway. Payment gateways are software that form a connection bridge between the website platforms and banks. They induce the transactions by exchanging data information between the concerned parties. These gateways are fully digital and give you the option of choosing your preferred method of payment for customers to have a seamless shopping experience. Having an easy-to-navigate API is not enough for giving the users the comfortable services they desire. The digital sector of payments requires payment gateways that provide a wide range of services such as safety and security, which can lead to an increase in sales as the customers would build their trust with you and buy products from you more often.
The growing business sector has also seen the advantages of setting up online payment methods and it is no longer a challenge for them. People can easily set up payment gateways and other methods of digital payments for their ongoing business which would give them a lot of credibilities and an over-the-top experience. But these payment gateways must include some added features in them that can escalate the amount of comfort and convenience for the users.
As more and more people are becoming aware of the new technology that is upon us, the need for having a near to perfect payment system is increasing with each passing day. According to a study, about eighty-six percent of people use online methods of payment such as credit or debit cards, make online purchases via credit or debit cards, and amongst them, about sixty percent of people have made it their favourite method of payment. Thus, the payment gateways should be properly developed with a number of handful features for its users.
Features To Be Added In Payment Gateways
1. Efficient Interface Page
The website page of a payment gateway should be made in such a way that it can make its users understand everything on their own. It should collect card details from the user, and many variables like size, responsiveness, validations et cetera should be considered.
2. Fast Response Time
No one likes to wait in today's time. Thus, having a fast and responsive payment gateway is very important, that comprises of minimum latency and fast processing, even if it is under load. The transaction time for processing the payment should be as low as possible.
3. Save Options
Through this feature, people can easily save their card details on the payment gateways for future transactions. This would allow them to save their time of entering all the details again and they would only have to enter the CVV. The checkout process would be sped up and customers would be contempt with the services.
4. Fewer Redirects
Nobody likes to end up on a tab they didn't want to. Thus, there should be a considerable arrangement of a server-to-server call or some other kind of method. People enjoy their checkout process to be less time consuming with no internal errors, and more success rate.
Conclusion
The modern world has grown into a world of convenience where the main aim is to provide services with as minimal effort as possible. This has been achievable through technologies like payment gateways, and it has drastically helped business merchants in improving their business on a larger scale. Through the use of online methodology and features like credit facilities, security encryptions, and preferred payment method options, the merchants have increased a lot in sales as they have built a relationship of trust with their customers.
To know more about such kinds of services and how you can set it up for your business, you can visit us at www.ulisfintech.com where you would get an overview about different kinds of services such as E-wallets, Digital Onboarding, Cash-back Managements, Mobile money Wallets, Payment Gateway, Buy Now Pay Later et cetera. You can also reach us through care@ulisfintech.com where you would get the answer to all your finance technology-related queries.