How is Soft POS different from others?
Nov 01, 2021 - 10 MINS READ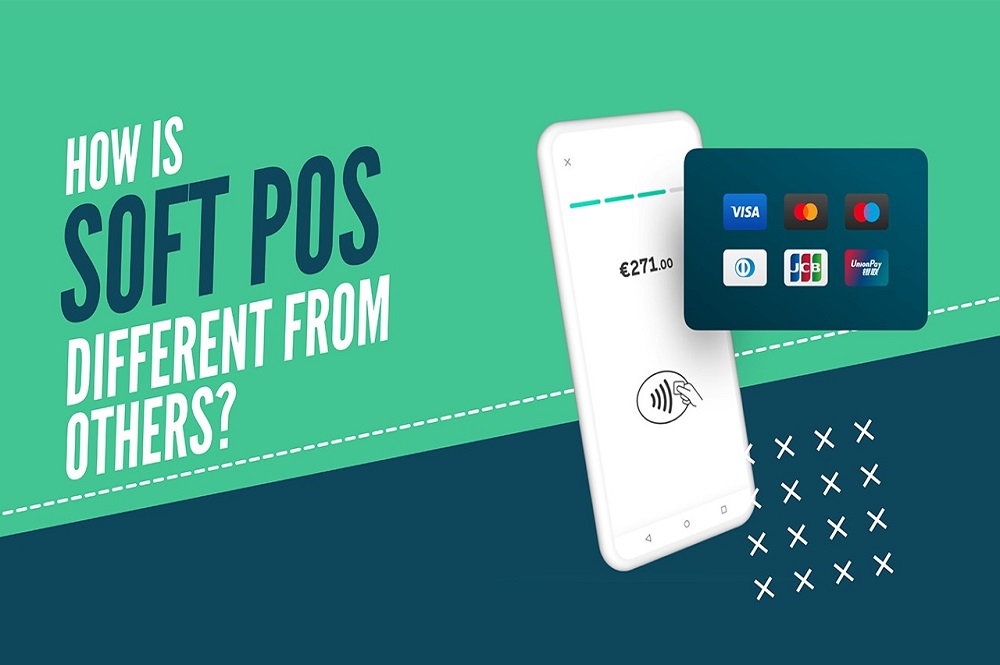 As plastic money was evolving during the middle of the last century, business owners always needed to have specialized hardware for accepting payments through cards. Hence, the hardware which was launched is the Point of Sale terminals. With POS, business owners can allow the faster approval of the transactions during the year 1979. Hence it reduces the time limit of processing with the credit card. The global digital payment industry is supposed to reach $236.10 billion by the year 2028. That's why businesses should know where they need to start for future growth.
Soft POS is the perfect solution that can be set up simply and at a low cost in any business. It offers a solution that bridges the past with the future and is excellent for businesses to start accepting digital payment acceptance. Generally, a Soft POS is a software-based solution that is capable of transforming the regular smartphone into a contactless payment terminal. POS utilizes the device NFC capability, through which businesses can download the app, register with their bank, and start accepting the payment on their smartphone and tablets.
Hence, it doesn't require any hardware because Soft POS is itself hardware where transactions are processed, authorized, and reconciled over the cellular networks. If business owners are using Soft POS in their business, then they are benefitting their customers a lot. Then onwards, customers can process the payment with the contactless card, mobile wallet, or any wearable close to the merchant smartphone. However, businesses can earn a lot of customer loyalty and can enable themselves to accept digital payment. As per the report, there is approximately a 40% growth in contactless payment. Meanwhile, more than 54% of customers are demanding the businesses shift to the digital payment system.
Soft POS is the best alternative solution to other traditional POS terminals. Across the world, many business owners are working with Soft POS. All alone in Europe, there are 50 million business owners and out of which 17 million have installed the POS systems. While European markets are also covered 90% with card penetrating systems. It means that Soft POS has covered the market worldwide fully. Ulis Fintech provides support to multiple currencies and languages. Through their Soft POS, businesses can accept the payment through NFC or QR codes.
The basis on the given points, Soft POS (software point of sale) is different
No hardware
As mentioned earlier in the article, for using Soft POS, there is no need for hardware. Soft POS itself acts as the hardware for businesses. Through Soft POS, businesses can accept payments through contactless cards and also from smartphones through wallets. Any phone wallet is applicable for Soft POS such as Apple Pay, Android Pay, and Samsung pay. Businesses or merchants also don't need to have any more POS terminals. Payments are transferable from a smartphone to a smartphone or other device. But only if the device is enabled or embedded with NFC.
Any bank, any phone
The Soft POS as software point of sale is bank and phone agnostic. Hence, it can work with any bank and holder to any NFC-enabled smartphone or device. That's why if the business bank does not match with a bank of the customer, no further problem shall arise. Just businesses need to make their devices and smartphones NFC enabled to start accepting digital payment.
Multiple payment methods
There is numerous Soft POS hardware that accepts payments from multiple resources. Hence, if the business owner wants to accept the payments from multiple resources from its customers. Then Soft POS hardware is necessary to have. Soft POS is built on various communication tunnels that are supported by smartphones. With Soft POS, businesses can use the phone cameras for accepting the QR-based payments from a different wallet like AliPay, we get, A1, VivaPay, etc.
Value-added services
The Soft POS or Software Point of sale is based upon Android OS, the integration of business applications through payment functionality can be allowed easily. Soft POS can lead the way to the market's first loyalty and the automated marking solution can allow the small business owners to get a lot of benefits. It provides a feature-rich loyalty program without any big investment.
These are the few features that make Soft POS different from other hardware systems. As the world is going digital soon, we should adopt the use of Soft POS in the business. It will not only bring loyalty and increased sales. But also helps in optimizing the customer's preferences as well. If you are looking for a reliable and best Soft POS, then you should take it from Ulis Fintech. The Soft POS of them is very advanced as per today's technological needs. You can connect with them through their mail www.ulisfintech.com