POS System and their benefits in Business
Mar 12, 2022 - 7 MINS READ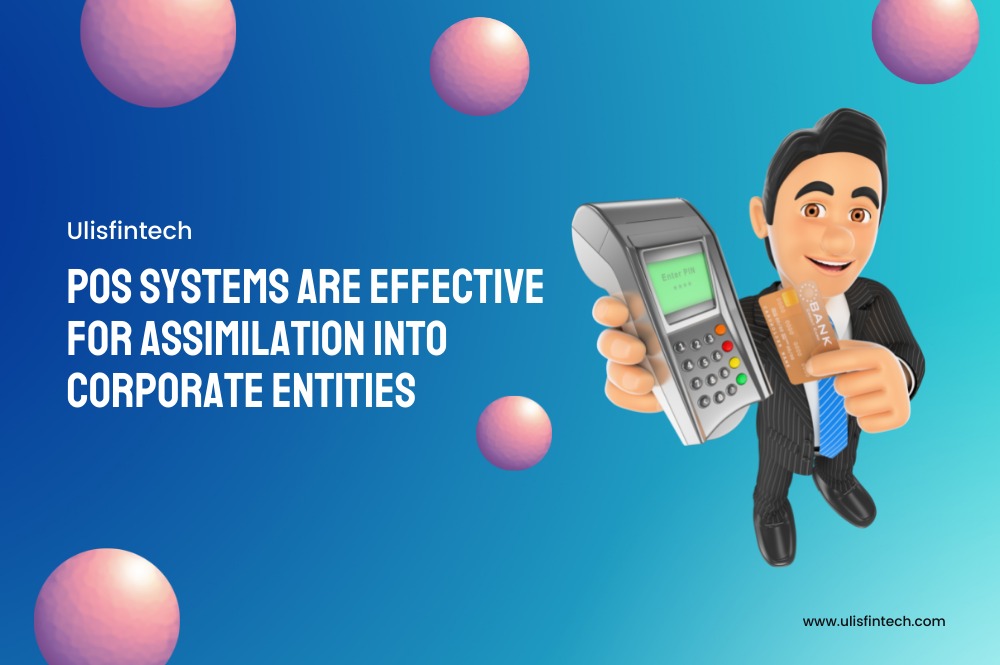 POS is an abbreviation for Point of Sale, often referred to as Point of Purchase. It is a marketplace where individuals purchase and sell goods. A point of sale may be found almost anyplace. In the grand scheme of things, POS is a mall, a city, or even the Internet. POS is a checkout/cashier counter in a microcosm. As a result, the point of sale (POS) may be any place we complete transactions. In such situations, a POS system can come in very handy.
A soft POS system helps in improving businesses in many ways, such as giving business owners, data and workflows which help in improving efficiency, giving a better experience to the customer that ensures them to buy more products, etc. The Soft POS systems also help in integrating without any faults between the physical stores and online platforms. They also perform well with the payment processors of your choice.
If you can implement an effective Soft point of sale (POS) system in your business, then you can get ensured that all your operations would take place in unison, and you would reap the benefits if you can spend your time and money on implementing it. In this article, you would be given an overview of POS systems and how they can benefit your business.
ULIS FINTECH can help you in getting hooked up with your Soft POS systems. If you want secure, safe, flexible, robust communicative, and responsive digital channels for your business, then you should take the complete digital package solutions provided by us.
Define soft point of sale (POS) software
A soft point of sale is the software which meets the POS application provision for android mobile devices. It is the POS system which is the combination of software and hardware that makes the process of money transactions possible, and it functions more than just a normal cash register. At times, a soft POS system help in assisting you in more than the transactions, and this mainly depends on the software that you are using. It can also help you in managing other functions of our business, such as customer details.
Services provided by soft POS for businesses
Soft Point of sale systems help business companies in innumerable ways, and this is applicable for all sectors. How does a point-of-sale (POS) network work for small businesses?
A POS system, at its most basic, calculates the total of the products a client wishes to purchase, processes the payment, and updates your inventory levels to reflect the transaction. Here's an example of a typical POS system workflow:
A consumer decides to purchase your product.
The final pricing is calculated by your POS system.
Your client pays.
The point-of-sale transaction has been completed.
At times, soft POS systems can also be customized that permits the fine-tuning of the software by business owners which helps them in meeting demands. In short, POS systems supply you with many functions that provide business owners to handle their companies in a better way.
Benefits Of soft POS Systems
1. Provide Security
The data of a business is very important and should be accessed only by the authorized users of the company. By implementing a POS system, you ensure no data intrusions from unknown sources. They provide double user authentication which reduces the intrusion of malicious users. The use of a cloud-based POS is preferred for backing up and protecting your data.
2. Better Service For Customers
These systems enable you in providing your customers with better service and satisfaction through all the different features it provides. It helps in improving the operations of your business for your customers such as reduced wait times, fast scanning of items, quicker payment processes, et cetera. Through these increased services, customers get a user-friendly experience, and they would want to come back to buy more products from you.
3. Flexibility
Mobile POS and SoftPOS increase in-store flexibility. It improves the in-store shopping experience by eliminating the bottleneck of only having a limited number of checkout stations through queue-busting and frictionless checkouts.
SoftPOS can help you expand your store's footprint by allowing it to be used at events, festivals, and pop-up booths. SoftPOS allows you to grow your business and offer flexibility for sidewalk or parking lot sales, which is prevalent in the COVID-19 era.
4. Cost Effective
SoftPOS is a cost-effective option. SoftPOS takes only one piece of hardware/device to install the mobile POS application and collect payments. Merchants can implement a BYOD model or employ business mobile devices for POS payments.
5. Additional Benefit
Value-added services are simple to incorporate. A POS based on software rather than hardware is far easier to upgrade than systems based on specialized hardware, making mobile POS systems more adaptable to the growing speed of technological progress.
Conclusion
ULIS FINTECH offers financial technology solutions with great expertise all around the world and it takes pride in its over-the-top IT infrastructure and naturally embedded, skillful, and qualified team of professionals that continue to provide you with top-quality services. To know more about the different kinds of digital payment gateways and how you can implement them for your business, you can visit us at www.ulisfintech.com where you would also get an overview about different kinds of services such as E-wallets, Digital Onboarding, Cash-back Managements, Mobile money Wallets, et cetera. You can also reach us through care@ulisfintech.com where all your finance technology-related queries would be attended to, and you would be provided with solutions to all your problems.