Unique features of Soft POS
Nov 18, 2021 - 15 MINS READ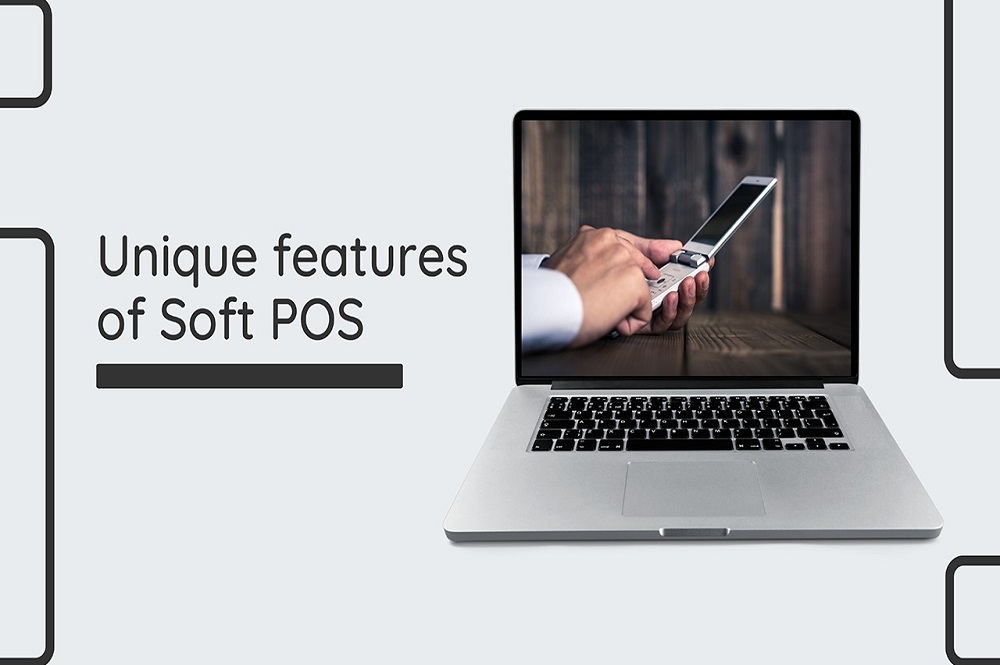 As the business owner always tries to adapt the cost-effective and best user-experienced POS system, Soft POS comes with enormous opportunities. It helps in eliminating the business cost of accepting payment agreements and offers them the proficiency to manage the business operations effectively. Under a traditional POS system, there are several cost items and operational overheads involved. Therefore, Soft POS eliminated these business costs and assisted in saving huge capital and time. Also, Soft POS offers the flexibility for adding new, unique, and customized features.
Soft POS offers many benefits to every industry and especially to small business owners. As per reports, it's found that there are approximately 900 million cardholders across India, but still, 80% of them can make their payment through cash. It's all because the traditional POS system offers only 5 million terminals for accepting card payments. But as most of the customers are going digital and empowered themselves with digital payment mode, businesses are trying more to accept hassle-free contactless payment. Here, Soft POS comes as the most classic use case for businesses which contributes a lot to smartphone users and internet connectivity.
Soft POS applications not only facilitate card-based and contactless payments. But it also caters to evolving digital payment modes. Just by installing the Soft POS system, businesses are ready to adopt the digital payment ecosystem. With Soft POS, businesses can accept digital payment through BQR, UPI, and pay links. This ecosystem of payment will not generate any negative impact on the business. Instead, it benefits a lot. The global digital payment industry will be grown by $236.10 billion by 2028. Hence, businesses are adopting this technology the most.
Ulis Fintech provides a reliable Soft POS platform that works in all modern smartphones. With their system, businesses can be able to accept more contactless payments.
Features of Soft POS
Some of the extraordinary features offered by Soft POS are as under
Better inventory management
Soft POS allows business owners to manage their merchandise properly. Business owners can manage the inventories in real-time and they can keep track of how much stock they have sold. As soon as the business receives their stock, the owners only need to scan the items with their Soft POS system to check whether the product is available in the store or not. Hence, businesses can save time by not investing in the tracking of inventories. While in the end, there will be no error in the inventory system.
Better customer management
With having a Soft POS system, a business can manage its customer documents effectively. Businesses can store customers' information like name, phone number, purchase order, email, etc. Hence, business owners can track the customer's behavior and preference well. They can target their customer market accurately and can gain a huge amount of loyal customers. If a business owner has the customer information, then they can send offers, discounts, and promotion information to them effectively. However, businesses can make better decisions.
Better security
Security is the most crucial concern for any business. The business data needs to be accessed only with authorized persons. Hence, Soft POS offers reliable security to the business. It protects the business data from unknown people. Soft POS offers a double authentication system that helps in protecting the data from unauthorized people. This system can grant or block the peoples who try to steal the business data. This system also offers a cloud-based backup system that protects your data from theft. The data will be backed up systematically and automatically on cloud-based systems.
Better employee management
Soft POS helps in managing the business employees well and optimize their schedules. This system allows you to see sales generated by each employee, their working hours, and sales per time slot. Businesses can check on their employee performance well and can manage their peak hours too. Hence, a business can train their employees well by fixing a proper schedule timing. Also, businesses should train their employees on how to operate the Soft POS system.
24*7 access to data
Soft POS cloud systems are installed on-site with the local server. But businesses can have full access to their data and can operate it anytime. Business owners just need to log in to their administration account to get their data and information.
These are some of the unique features of Soft POS. Implementing Soft POS is very necessary for today's business. Most businesses are operating digitally. Hence businesses should adopt the digital method of payment as well. It will give high satisfaction to your customers. Ulis Fintech provides the best Soft POS system. You can deliver your business requirements and expect them to offer a reliable solution. You can catch to them at coffee through www.ulisfintech.com